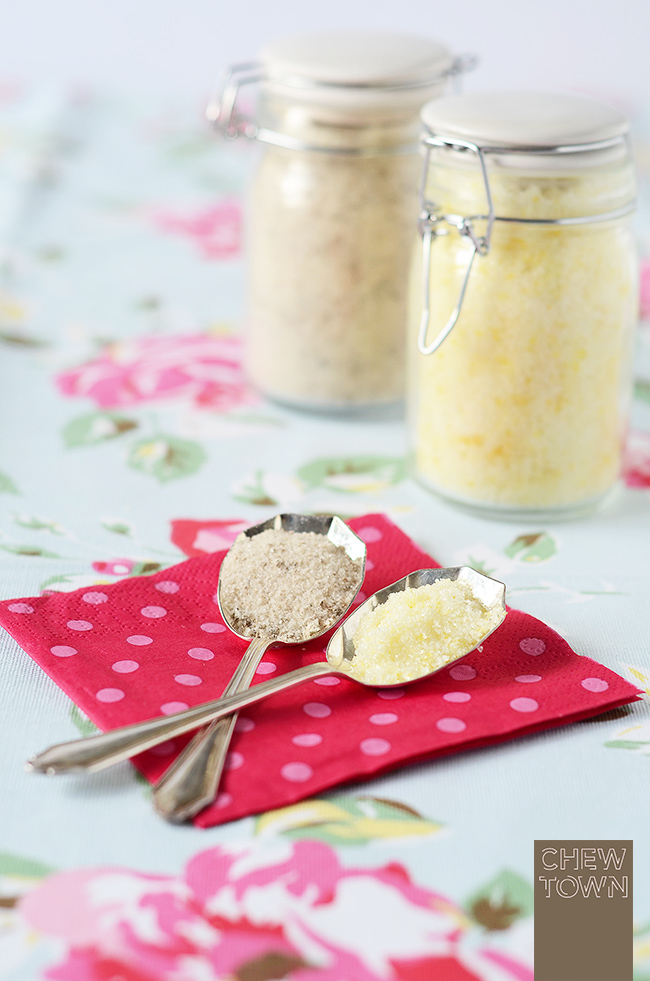 It is a short and sweet post today my friends as today is my birthday and I have far too much celebrating to do! I've taken the day off work, which is what everyone should do on their birthdays, and have begun the day at a local cafe eating breakfast, drinking coffee and reading The Recipe Writer's Handbook… Heaven
I've been meaning to make flavoured sugars for some time now. I love the idea that you can elevate sugar to another level by infusing it with wonderful flavours. A couple of weeks ago in the midst of a gigantic cooking weekend, I finally bit the bullet and whipped up a jar of vanilla sugar and lemon sugar. They are extremely easy to make and can be used to flavour tea and coffee, can be sprinkled on cookies and pancakes or baked into desserts. You'd be surprised at the number of uses you an come up with for these fragrant sugars.
VANILLA SUGAR
2 vanilla pods
1 cup (250g) granulated sugar
Pour the sugar into a grinder.
Split the vanilla pods in half lengthwise and separate it into two sections. Using the edge of a knife scrape the beans into the bowl with the sugar.
Cut the remaining pods into 2cm lengths and pop into the grinder with the sugar and the beans. Grind for a few minutes and strain the vanilla sugar through a sieve to remove the larger pod pieces.
Pour into an airtight jar/container.
LEMON SUGAR
Recipe by Martha Stewart
2 lemons
1 cup (250g) granulated sugar
Pour the sugar into a grinder.
Using a fine zester (like a microplane) zest the two lemons and place zest in grinder with the sugar. Pulse for three minutes until zest is finely ground.
Pour out sugar on a lined baking tray and set aside at room temperature till sugar has dried (about 1 hour).
Pour into an airtight jar/container.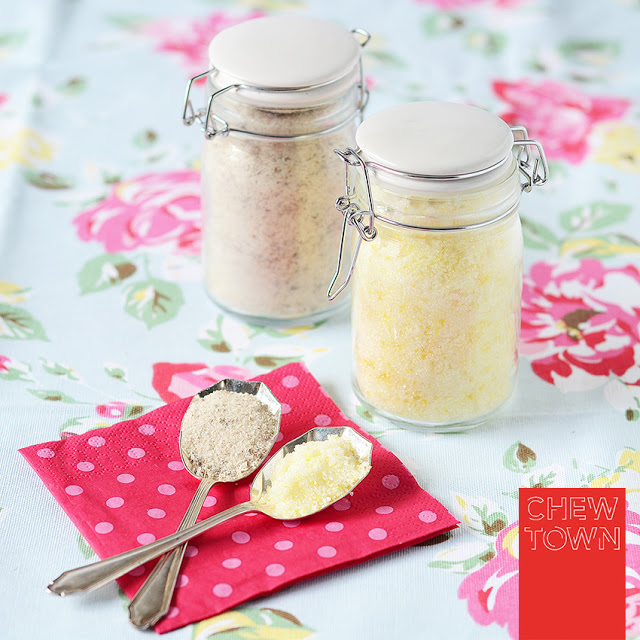 Now, back to birthday celebrations. I awoke this morning to Scotty giving me the best present a girl (who loves cooking) could ever want! An artisan kitchenaid mixer… isn't she beautiful. I think I'll have to name her – any ideas?